Description
Schafer Granit Eco Psyllium 30 Cm Pembe Schafer Granit Eco Psyllium 30 Cm Pembe Schafer Granit Eco Psyllium 30 Cm Pembe
BRAND : 
Supplier : 
FEATURES: 
Doğa hayatımızda önemlidir; bu fikirden yola çıkarak ve doğayı korumak adına kullanım kılavuzundan ürünün ambalajının dahi geri dönüşümlü kağıttan üretilen bu çok özel serimiz; her ülkedeve kültürde oldukça popüler olan ve granit malzemeden yapılan ECO GRANIT Potler, yemek pişirirken mutfaklarda keyifli zaman geçirmenizi sağlar. Taban ısısını tüm yüzeye eşit olarak yayma özelliği ve hiç yağ kullanmadan bile yapışmayan tabanı sayesinde kullanımı oldukça kolaydır. Pişirme esnasında yemeğinizi karıştırmak için keskin kenarlı olmayan metal, ahşap ve silikon ürünlerden yardım alabilirsiniz. Yumuşak leke tutmayan yüzeyi sayesinde ürünü elde ve makinelerinizde rahatlıkla kullanabilirsiniz. 
ECO GRANİT serimiz tamamen saf alüminyumdan üretilmiştir.
———
Schafer Granit Eco Psyllium 30 Cm Pembe
Original product name from source*: Schafer Granit Eco Karnıyarık 30 Cm Pembe ZÜCCACİYE / SCHAFER / GRANİT
*if there any mistake in translation to English, the original one is the authorized
—-
If your order above $100 you will get discount coupon 5% off by using code 
244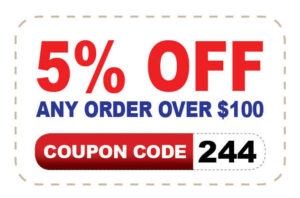 How you earn from customers appreciation program?
For more detail, please contact us: Click here  >>> You can contact us via Whats app 00905522032821
Follow our new & great offers every Week
Download this site app. on your mobile Click Here
Welcome to EveMonde.com
Who we are?
EveMonde is an online retailer store for the best of today's Turkey products and brand names goods. With an eye for the latest product lines and styles, we bring the latest innovative trends direct to the customer at unbeatable prices.
EveMonde will satisfy your craving, With thousands of deals on the most fashion-forward Home Textile Products available, shop the perfect item for every occasion.
Discover the endless possibilities that cutting edge for Home Textile Products, bedroom, bathroom and living room can create.
With a compelling shopping experience that represents a personal journey, and dazzling choice that inspires, EveMonde offers the perfect blend of Home Textile Products, affordable chic and style nirvana to fashion lovers seeking outstanding deals.
Copyright
All text, graphics, photographs or other images, button icons, audio clips, logos, slogans, trade names or word software and other contents on the website of evemonde.com (collectively, "Content"), belongs exclusively to evemonde.com or its appropriate content suppliers. You may not use, reproduce, copy, modify, transmit, display, publish, sell, license, publicly perform, distribute or commercially exploit any of the Content or otherwise dispose of any of the Content in a way not permitted by evemonde.com , without evemonde.com 's express prior written consent. The use of data mining, robots, or similar data gathering and extraction tools on evemonde.com as well as the use of evemonde.com trademarks or service marks in meta-tags is strictly prohibited. You may view and use the Content only for your personal information and for shopping and ordering on the site and for no other purpose. The collection, arrangement, and assembly of all content on this site (the "Compilation") belong exclusively to evemonde.com . You may not use evemonde.com 's Content or Compilation in any manner that disparages or discredits evemonde.com or in any way that is likely to cause confusion or violation of any applicable laws or regulations. All software used on this Site (the "Software") is the property of evemonde.com and/or its Software suppliers. The Content, the Compilation and the Software are all protected under state, national and international copyright laws. All rights not expressly granted are reserved by evemonde.com . Violators will be prosecuted to the full extent of the law.